How To Host Profitable Events People Won't Ever Forget
Creating my first in-person event, like many things in my life, started on an impulse.
I had an idea…
My imagination went wild…
I went all in…
My imagination went wilder and I envisioned 30 people joining me in Mexico…
Reality kicked in…
We still had a great, albeit intimate, event.
And here we are!
After the Legends Event in Ronda Spain this November, I will have hosted 3 events in 2018…which is an infinite increase from 0 in 2017 and all prior years.
I'm far from an expert, but I think I've gotten a few things right in terms of my approach and the actual event experience. Heck, 3 of the 7 people from the Prague event are already committed to coming to the next event in Spain and I just announced it!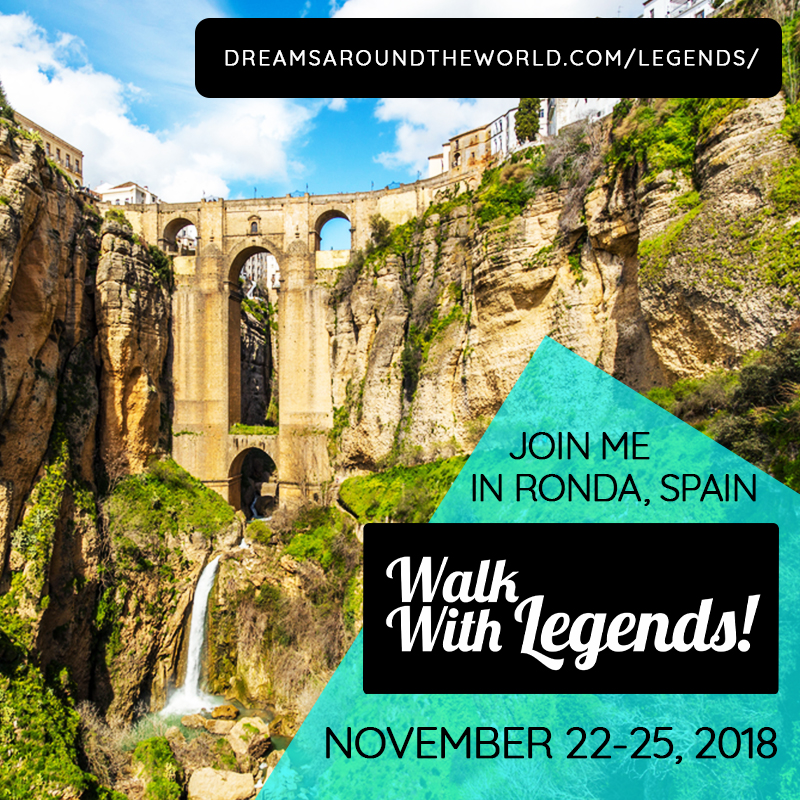 So Here's What I've Learnt About Throwing Events
You Need To Care
I remember hearing a horror story about one particularly bad event. People were charged in the neighbourhood of $2,500 for a "retreat in paradise". I won't say where, but think Bali, Costa Rica, etc.
The webpage looked great but the event was a total dud…disorganized, devoid of value, and less fun than just spending that week at the hotel alone…for a third of the cost.
In this particular case, I know the organizer enough to know he or she did it as a cash grab because they were low on money.
So far I've made money on every event I've thrown (more on that later), but money has not been my primary motivator, especially short term.
Whether it's that I truly deeply care, or I'm just worried about disappointing people, we can leave for my future therapist to figure out…but either way, I really give it my all and attempt to create a unique and valuable experience for each and every person who trusts me with their time and money.
Even though this leads to less profit and some serious post-event burnout, I'd like to believe really caring about your clients is the best way to succeed in the long term.
So if you're looking at an empty bank account, now probably isn't the right time to go and throw an event.
Connections and Experiences
I discovered a key motivator of mine a few weeks after our event in Prague.
While draining, I loved the excitement and challenge of throwing the event, not to mention the great connection I felt with many of the participants.
So, I was looking at the calendar and planning events for 2019. The spring and summer were easy…but I couldn't figure out where I would want to host an event in The USA…
Financially, it makes a lot of sense, it is the centre of the English speaking world. Nonetheless, I couldn't get excited about any of the options.
Then I realized something: I don't host events…I create experiences.
I LOVED hosting the event in Prague because on top of all the business training, myself and my girlfriend Gabby (who is Czech) showed people the city in a way no tourist ever sees and I am certain no "business event" would dare.
I realized this was a theme in my life and something I really value. So while I may one day host a workshop for 200 people in the ballroom of a Holiday Inn north of Albuquerque, it isn't in the cards anytime soon.
Make It Fun
Speaking of experiences you wouldn't expect at a "business event", Gabby organized a tour of Prague for everyone. She suggested ending the tour with paddle boats…one of our favorite summer pastimes.
For logistical and "is this really appropriate at a business event?!" reasons I initially resisted but eventually went with the flow.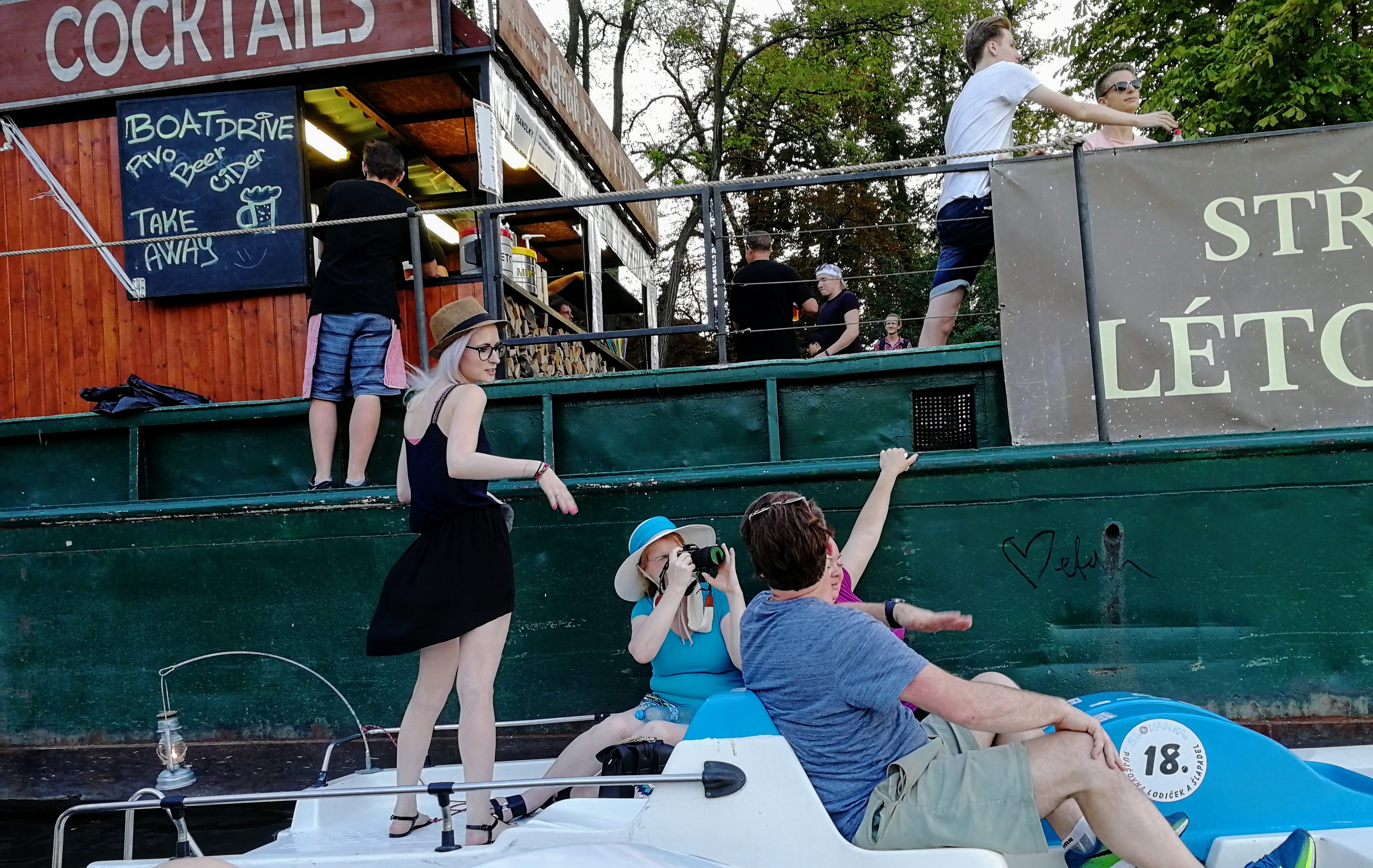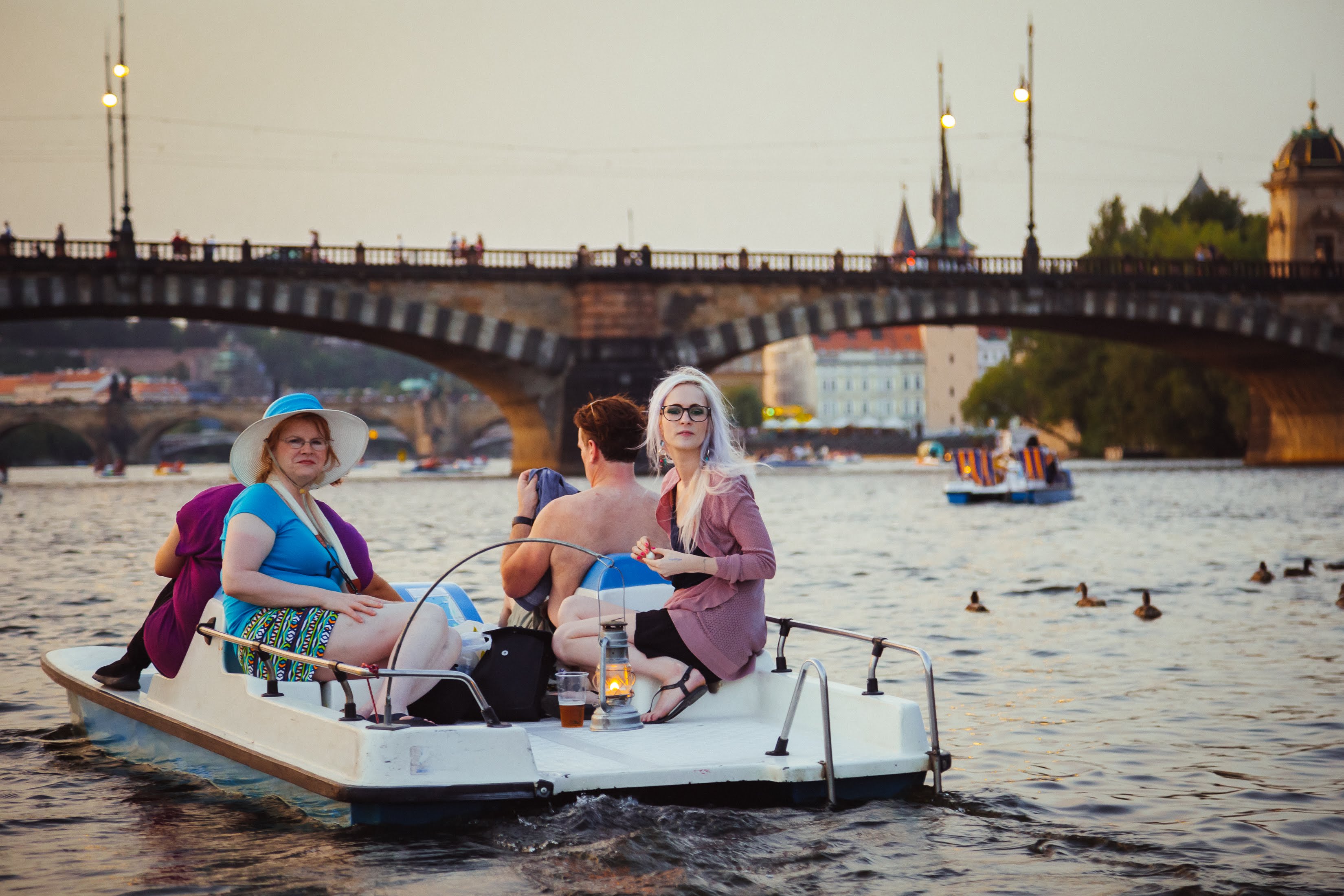 As you may imagine, more than one person told me this was their favorite memory from the tour, and possibly even the event.
Sure, most "business" events involve professional networking and "what do you do?" kind of conversations…but most people I know would rather go hunting with Dick Cheney than endure one of these events…so why the heck would I let this image of a professional event ruin my own?
People want to have fun, they want to laugh, and they want to connect with other people…and that connection part happens a lot more often when you facilitate the fun and laughter.
Why People Lose Money Hosting Events + The Finances of It All
I've heard most conferences and events lose money. Why does this happen?
If you're planning an event for 20, 50, or 100+ people you generally need to secure a venue before you announce it and do any promotion.
This means putting down a deposit and investing upfront.
Of course, many entrepreneurs are optimists and poor estimators of time.
So you throw down a $10,000 deposit on a space assuming "We'll get 100 people, no problem!"…But there is so much to learn, you start promoting too late, you underestimate the work it takes to motivate someone to buy anything beyond a pack of Cheetos and bam…you're staring out from the stage at 9 people and a negative bank balance.
The Approach I've Taken To Host Profitable Events
When I announced the first event in Mexico I had visions of somewhere between 5 and 30 people.
Then the US State Department announced a severe travel warning for the city we were hosting the event (Playa Del Carmen)…and things didn't go so well. We ended up with a group of between 6 and 8 people (depending on the day), although only 3 were paid participants and the rest were volunteers or guests I'd asked to join and share some knowledge bombs with the group.
The only thing I was ever worried about was people having a bad experience…OK, AND, embarrassing photos of me and just one person at "the event".
I didn't worry about the financial side because I always kept my bases covered.
I sent out inquiries to hotels and got quotes on larger conference rooms (30+ people). This way if there was a boom in sales I could quickly take action and book something.
I made a fully refundable booking of a large villa that could easily host 10-30 people and actually wouldn't be that expensive (if I had that size of the group, I could afford it*).
Last, if the event ended up smaller, as it did, the apartment I was staying in could easily fit 6 – 8 people without modifications, and probably 12 – 15 if we bought some chairs and made a few tweaks.
Here's a summary of my 3 Cs for throwing a great event.
Care
Create Connections and Experiences
Cover Your Bases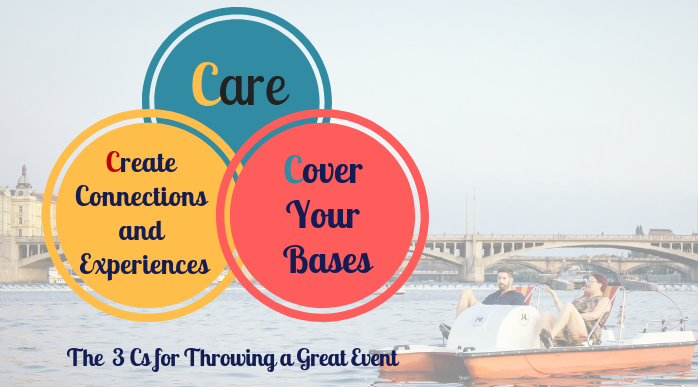 If you'd like to take a look at some more pictures from past events or find out more about this upcoming event in Spain, you can do so here: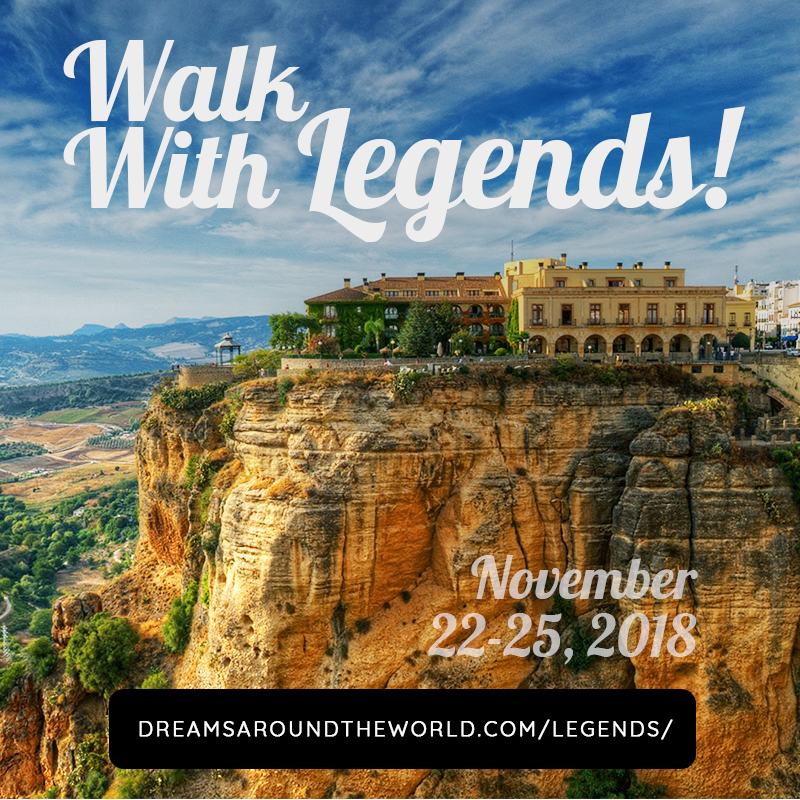 www.DreamsAroundTheWorld.com/Legends/
P.S. From a profits perspective I'm fully aware I could optimize the plan, charge more, and/or reduce expenses even further…but this year I've been looking at events as a chance to learn while creating experiences and connections. As long as I keep going and am not losing money, I don't feel any rush. I don't plan on changing directions anytime soon, so there will be plenty of time in the decades to come to tweak the numbers.