My mission is to help you become the best version of yourself, all while creating the most awesome life possible for you and those you love.​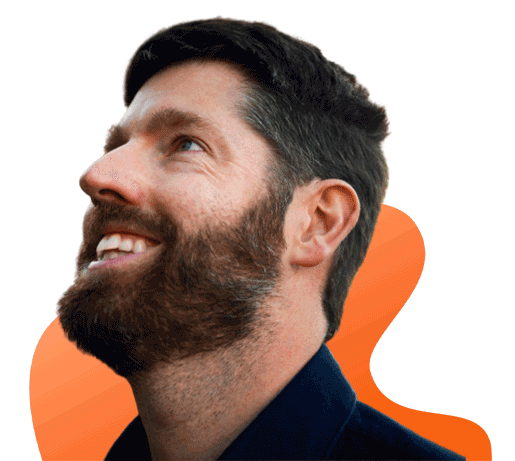 I couldn't tell you why, neither of my parents are Entrepreneurs or Artists, but from my earliest days I've felt an unquenchable thirst to help people pursue something meaningful.
When I see someone with a higher pursuit in mind, held back by fear, negative influences, lack of knowledge or support systems, I must act.
"When we empower ourselves and others to be our best, we set off a chain reaction of inspiration, growth, and positive change. We defeat fear, scarcity, and hatred simply because, like mold dying in sunlight, these toxins can not fester in an environment of love, growth, and gratitude"
Or, as I'd tell you over a beer, when was the last time a guy with a great job and awesome girlfriend blew himself up or protested immigration? 
I believe when we pursue our calling we can be our happiest and most satisfied selves and positively contribute to our families, communities, and the world at large.
My calling runs deep. When I was 12 I was featured on a local tv show because I started a company creating and delivering fliers for local businesses to help them get clients.
In my early 20s more than one first date turned into a "Well, what is your dream? How can I help you achieve that?" conversation.
Good for the world, and those who did quit and pursue their calling afterwards…but a bit weird for my dating life. Can you believe these girls were offended when I asked if they would pay for our evening together? Personally, I thought I did a wonderful job escorting them to dinner.
Growing up, humour was the only survival strategy at the family dinner table.
Authenticity is a big one for me. I promise you this: When you join one of my programs or attend an in person event, I'm the exact same person in training and in person as I am in my videos or podcast. I think this leads to a more open and supportive environment within our community and gives everyone permission to be, and love, themselves.
I'm the creator of the #1 YouTube channel on personality and life design and the #1 channel for ENFPs, Dreams Around The World.
While much of what I teach is based on my own insights from my life, peers, and clients, I do have a degree in psychology and coaching certifications from Anthony Robbins and NLP.
Between 2013 and 2014 I published 11 books which have been read by 10,000s of people…Proving ENFPs and those with ADHD can be extremely prolific and productive when we set our minds to something.
I've been a professional coach since 2013. I work with people who will make the world a better place and almost exclusively ENFPs, INFPs, ENFJs and INFJs.
I've hosted events in Mexico, Spain, Canada and Czechia. People flew in from as far as New Zealand and Jamaica. This was both surreal and amazing.
I've been featured, quoted, or linked to by The New York Times, CBC, Inc, and Forbes.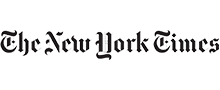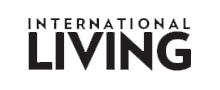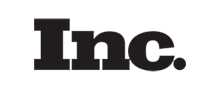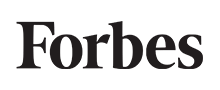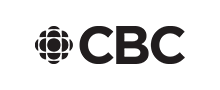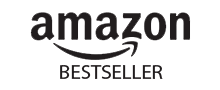 I left Canada in 2012 to pursue my dream of living in 5 countries before I turned 30. Yes, I did it!
I'm aware most will judge me for this, but The Fast and Furious movies bring more joy to my heart than a cold corona after a quarter mile.
I've lived in Costa Rica, New York, Hamburg Germany (3 times), Berlin, Bologna Italy, Prague, Barcelona, Valencia, and Portugal.
I'm a little camera shy and loathe interrupting the fun to "post". Gabby usually plays photographer and for every adventure you see on Instagram, there are half a dozen I haven't told anyone about.
I'm really allergic to peanuts, which is one reason I haven't lived in South East Asia before. That and I imagine finding shoes or pants that fit would be quite troublesome.
I help my clients understand and love who they are, design the life they really want, and take strategic action to turn that vision into reality.
I love what I do and I love my clients because they have the potential to change the world.
I work with thoughtful, ambitious and independent people who truly want to make the world a better place.
If I sound like someone you'd connect with, head over to this page and learn more about how I work and how I can help you.
I subscribed to your channel because I felt a sense of worth in me. Your videos inspire me to be the better version of myself because I know I don't view myself as a 'worthy' person. I felt like someone had finally understood me and understood how I felt. I felt like an outsider and I still do sometimes but for once I felt like I wasn't alone.
I don't have any questions, you answered a lot of them in your videos. As an ENFP I watched almost all of them and was discovering that's this is how I am completely or partially reacting. After today's video about job interviews I decided I need to send you big thank you for your impact. I have implemented some of your self discipline techniques and tricks and I am getting better in doing my own things and not other's ideas. You are doing amazing job and I am happy to discover more and more! Thanks!
You may have saved my life and my sanity, Dan the man! This powerful post is Pure Gold to me. The stress left my body/shoulders just watching and then re-watching this. Frustration leads to depression and this completely changed my spirits with battle tactics I can actually use and apply. I'm all misty eyed just typing this and just want to Thank You from every chamber of my heart, Brother.