I've spoken on a range of topics, each based on my own experiences. Below you'll find 5 topics I'm passionate about and am ready to share with your organization.
Depending on your needs, topics can be presented as 20 minute speeches, one hour presentations, or half/full day workshops. Contact me for more details.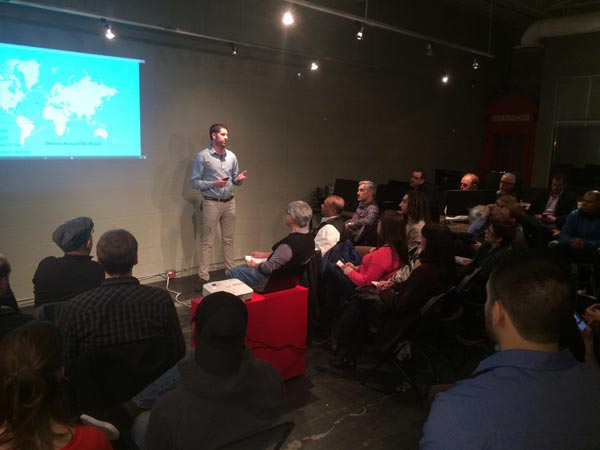 Redefining Risk & Overcoming Fear
What happens when we factor in future regret into our decision making process?
Remote Working: Productivity & Happiness
Great for companies using ROWE or with remote staff.
How To Design Your Own Life - In 5 Easy Steps
Life design is an art form, and this is your introduction to it.
Staying Free - Success Tips For Location Independent Entrepreneurs
A how-to talk about making location independence sustainable, satisfying, and fulfilling.
Freelancer Mastery - How To Earn More & Stress Less
Specific business training, primarily for consultants, coaches, and of course, freelancers.