Update April 2019: I first wrote this post in 2013. Since then many of my clients have implemented a similar strategy for both freelancing clients and coaching programs and had great success with it. So, it still works although these days you probably also want to share your new offer on Instagram and any other social platforms you're on.
And don't forget to share it personally with people in your network! 
When I tell people about owning my own business and my location independent lifestyle the most common thing I hear is:
"Sounds great…but I don't even know how I would get started".
Sorry excuse store, after today you're going to have one less product available. Today I'm going to reveal exactly why and how I became a copywriter.
The year was 2010. It was December. It was cold. And I was broke.
I was putting the final nails in the coffin of a newspaper business I owned and my wallet was beyond empty. I thought back to a few years earlier when I quit my job to start my own business. I remembered saying to myself:
"Hey, if it fails, I can always just bar-tend to pay the bills".
Well that time had come and I decided to speak to a friend who managed a Western-Themed Nightclub.
Fortunately he had a job for me…
Unfortunately my hometown Vancouver is not a city famous for industry or commerce. This means bar-tending is actually a highly prized position requiring years of experience (or huge breasts).
So I'd be starting as the guy who picks up dirty glasses and cleans up messes. A slight change in scenery from wearing a suit and leading a team.
Well, at least I got to be a Cowboy for the night, hat and all.
As humbling as it was, it was also pretty damn exhausting. My first two late night shifts and a few hundred dollars later I was sick, tired and determined to find a better way to make money.
"I'm way too smart to be doing this. Time to start a new business."
This was Sunday December 12th 2010. Now, pay close attention. I'm going to explain to you how painstakingly hard it is to start a new venture or to take your life in a different direction. Here's what happened.
December 13th: I thought about things I liked doing. I'd always liked writing and advertising. I was also really great at writing sales scripts, although I didn't like doing the selling myself.
Then I thought about things people said I was good at. People had told me my articles were good and I had a way with words.
I compared the two groups and decided to try being a copywriter, someone who writes to sell things. I had read a book on it before and it seemed interesting and had great income potential.
December 14th: I wrote a Facebook note announcing my new offering.
December 15th: I announced to the world I was a copywriter via the Facebook note.
December 16th: I had my first two clients.
Now I'm going to share with you the exact Facebook note I posted, followed by a challenge at the end of this article. Before I do, I just want to review the steps to getting started in a new service business:
Step One: Make a list of things you enjoy or like doing.
Step Two: Make a list of things people say you're good at.
Step Three: Compare the two lists. Decide on one service to try out
Step Four: Announce your new offering to the world via a Facebook note. Tag the most popular people, relevant to your offering, you know.
Now, here is the original Facebook note… including the original typos. Remember, I was asking people to hire me as a professional writer!
—–Begin Facebook Note—–
[blockquote]"Friends & Fans,
As many of you know, one of my favourite things to do is write. I've been told I have a way with words and an ability to be persuasive, interesting and exciting. I've also been told I look like Jack from Lost….although only by teenage girls in Argentina.
Back to the point at hand.
My copywriting has earned me compliments from colleagues and it is something I truly enjoy. I love to write sales letters, product descriptions, job postings and anything else that is meant to move people to action or create excitement. I have never performed copywriting for a fee in the past, only for my own businesses and helping friends when the need has arisen.
Well, as the New Year comes closer and I reflect on the things I love and enjoy it occurred to me that I have not been writing nearly as much in the last 6 months as I used to.
I'd like to begin to develop a professional portfolio for my writing and am about to make you an offer you can't refuse….that is if you need copywriting work done or want to improve your messaging or website. Unless of course you don't need any writing done, then it would just be weird to accept an offer just because it's irrefusable.
If you choose to work with me I will complete all your copy for your websites, sales letters, product launches, recruitment letters…whatever your heart desires…for a very low flat rate. It can be for a single small project or as an ongoing deal for an entire product or business. I'll wrap this up in an unconditional guarantee on the writing, I'll work with you until your over the moon or you don't have to pay me.
If you're at all interested I'll also share any sales, marketing or other business strategy insight I can offer and promote your project to my 5000 followers on twitter and networks within Vancouver.
My one condition to working together would be that after I complete the work you provide a great testimonial for me to use in the future.
If you have any projects on the go that could use my touch please don't hesitate to contact me. You'll receive amazing work for a fraction of what you'd usually pay and be helping me build my portfolio.
Referrals are of course also very welcome.
ps: Send me a message for more details on how we can work together to make you more money
pps: Did you know that the "PS" line gets read far more than any other part of a letter?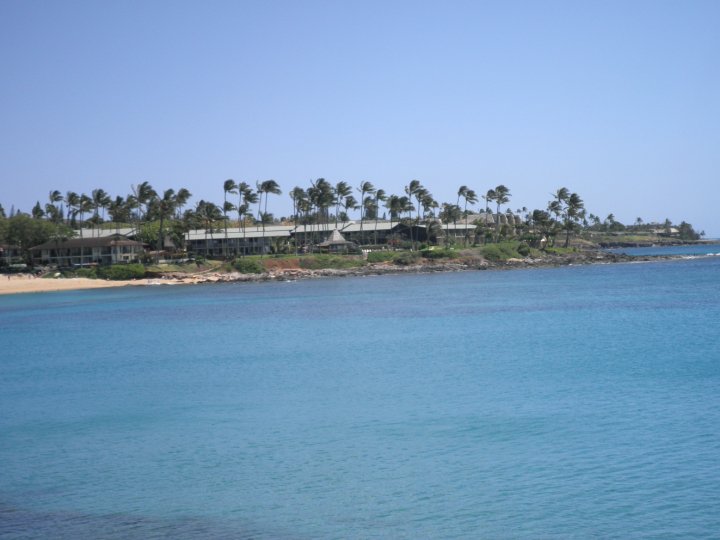 That's in Maui. I went there in June. If I write for you, you will make more money. Perhaps "Maui Money"[/blockquote]
——————–End Facebook Note———————
The Results?
I nervously posted it at 9:50am. I went for a run to calm my nerves, showered, and had breakfast. When I checked my phone I had two messages from people who wanted to work with me. The rest is history. 
Honestly, it was that simple. I had no idea what kind of work I would do or who I would do it for. I just started doing it. My first client told me the work was phenomenal, and so I kept on going.
Had he said my work sucked I could have worked to improve it (a lot of copywriters suck for their first few years), or I could have published a new Facebook note offering my services as a (insert another skill here).
The point is, I just did it. I took a risk, I adapted to change, and now I'm rewarded for it.
The Fastest Route To Location Independence
There are many different approaches to location independence and an equal number of opinions as to which one is best. I've always been a proponent of starting with a service business then growing into products or other ventures.
Freelancing is a great way to start because:
You can start making money right away as a freelancer
You have no costs and only profits
You're developing a skill you can use in your future business
The problem with starting your location independence with a travel blog, digital product or "business in a box" system is that they're all high risk and "slow builds". Sure, they can have big pay offs, but typically these payoffs come after years of work. If you're depending on one of these businesses to fund your life you're going to be overwhelmed with stress and disappointment, and most likely call it quits before you taste a day of real freedom.
If you develop a skill first, you take the financial burden off your long term business and allow it to grow naturally as it should. You also give yourself the opportunity to start travelling in as little as a few months.
But What To Do?
There's an old saying "You don't know what you don't know".
If you're just getting started in the online or entrepreneurship world it can be tough to realize all the opportunities you have available to you. I can usually sit down with someone and in an hour identify 3-6 skills or passions they have that could be turned into a business. Unfortunately, most of the time people take these skills for granted or don't realize the commercial opportunities around their passions.
If you're new to the business world and drawing a blank on where to start I suggest starting my free course, Business Takeoff Training. It's a free course and includes a module on 25 skills you can turn into a freelance income and where to learn them.
It's never been easier to learn new skills. From free online universities to very affordable professional courses, there has never been a better time to learn and get paid for a skill you're interested in.
Lastly, a few tips:
Don't Work For Free. Anyone who even utters the phrase "for your portfolio" or "I'll write a testimonial" should be immediately punched in the face.
Embrace Being New. Don't feel insecure because you're new…embrace it. Emphasize that you're inexperienced as a service provider but skilled in your offering, plus you're cheap and going to work harder than anyone else because you need great testimonials.
Set A Low Rate, Then Raise It Quickly. When you start, it's important you set a rate that will attract lots of clients so you can build momentum, gain experience and start earning referrals. I suggest at least $25 an hour and no more than $50. As soon as you know how long things take follow the strategy in Business Takeoff Training and switch to charging on a per project basis.
Next Steps
I originally shared this approach with a small group of readers earlier this year. Of that group only one reader requested a time to speak with me and took action. I'm happy to report that the one reader who actually followed my advice and implemented the system  had 4 new clients within a week. Within a few weeks she had sold out her first offering and was building a waiting list.
If your soul burns for a new income stream, to be paid nicely for a skill you developed, and for the freedom to travel while being paid…Then please take action. It really is as simple as following the steps in the article.
If you'd like more support I encourage you to opt-in to the free training below, or visit the Next Level Coaching Page to learn more about one-on-one coaching services.
Dan.