The Dream Big Manifesto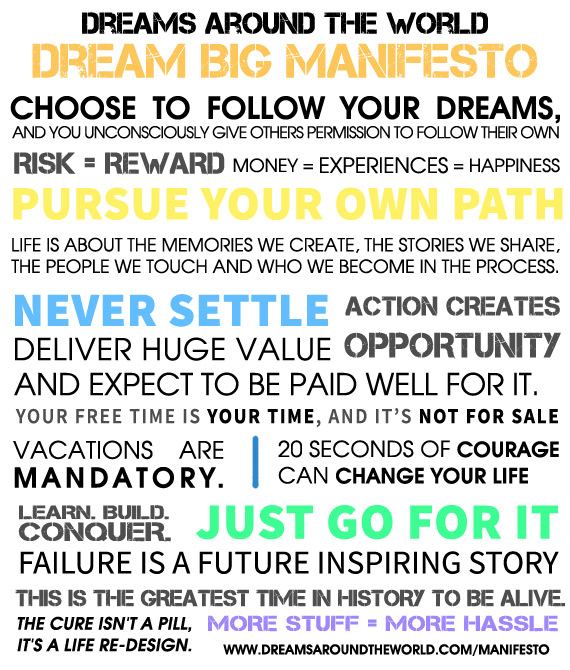 The Dream Big Manifesto is licensed under a Creative Commons License. Feel free to share the work anywhere, please just attribute it to us and link back. Thanks.
At Dreams Around The World we believe life is about the memories we create, the stories we share, the people we touch and the person we become in the process.
If you agree with our take on the world, I'd like to invite you to become a regular reader. You'll benefit from tips, how-to articles, expert interviews, and inspiring stories on topics like travel, psychology, entrepreneurship and lifestyle design.